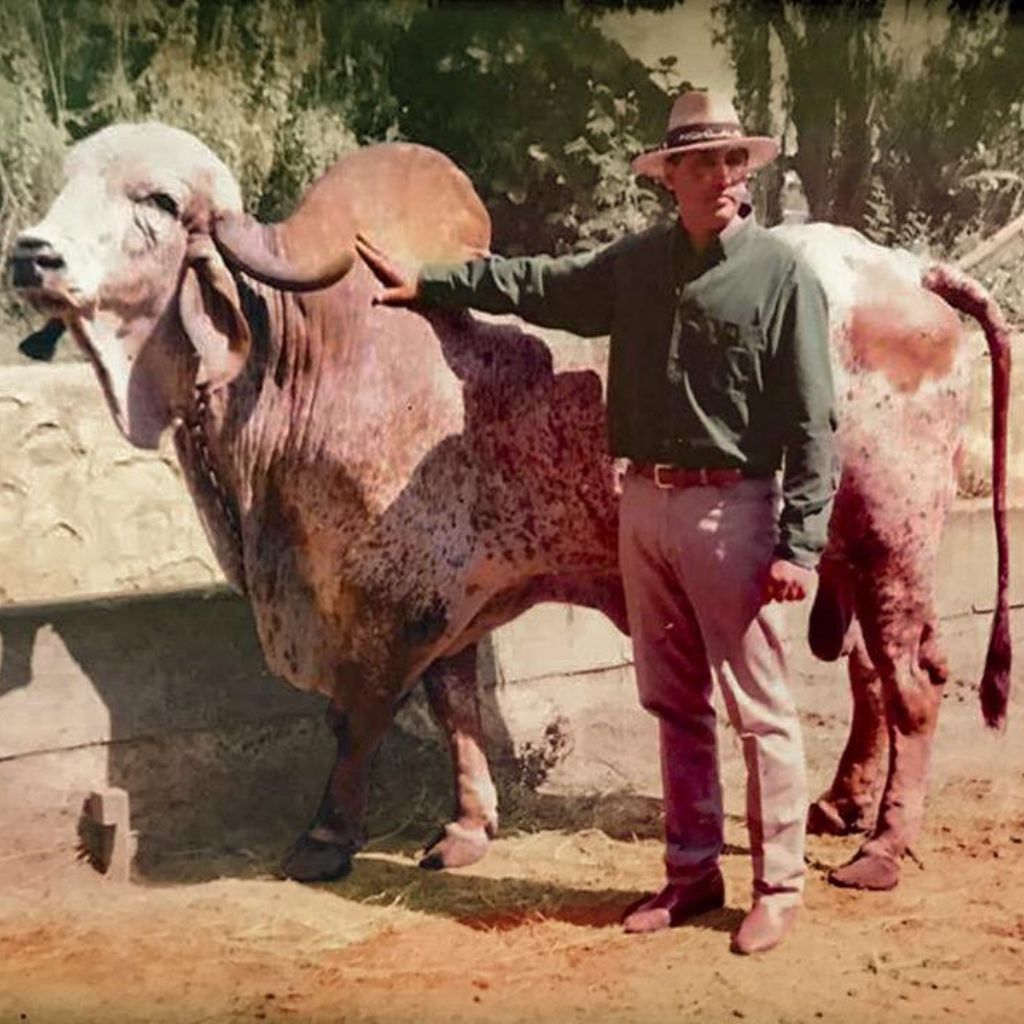 About Kumar Satyajeet Khachar
               Welcome to the legacy of Kumar Satyajeet Khachar, a name synonymous with unwavering dedication and pioneering efforts in the preservation and enhancement of Indigenous Cows, with a special focus on the revered Gir Breed. The Khachar family's rich heritage in this noble pursuit spans centuries, with their gaushala being established in the year 1660.
Legacy of Dedication:
In the heartland of Gujarat, India, The Khachar family's commitment to Indigenous Cow conservation has flourished for over three centuries. Established in 1660, their gaushala stands as a testament to unwavering dedication and commitment towards raising awareness and enhancing the breed of Indigenous Cows, particularly the revered Gir Breed.
Torchbearer  of Tradition:
Kumar Satyajeet Khachar, the torchbearer of this noble tradition, has taken the family legacy to new heights with groundbreaking achievements. His tireless efforts have left an indelible mark on the landscape of cow conservation in India.
Innovation and Achievements:
Kumar Satyajeet Khachar achieved an extraordinary milestone in the field of cow conservation. His pioneering work involved the development of the Pure Indigenous Breed of Gir Cow through the innovative export of embryos to Brazil. This remarkable endeavor showcased his profound knowledge of bovine genetics and his unwavering commitment to preserving and improving Indigenous Cow breeds.

Recognition and Honor:
His contributions have earned Kumar Satyajeet Khachar great honor and recognition among those dedicated to the development of Indigenous breeds. His work reflects a deep understanding of the intersection between tradition and innovation in the realm of cow conservation.
Explore the journey of Kumar Satyajeet Khachar and the Khachar family, where tradition meets cutting-edge advancements, creating a legacy that resonates through the centuries.
C.E.O. Shri Ghanshyam Das
"Satyajit Kumarji extended an offer to serve Shri Ghanshyamdas in Goseva in 2007, and on November 22, 2009, they joined hands to contribute to Goseva.
Even before their joint involvement, Shri Ghanshyam Dasji was actively involved in the production of Panchagavya, a concoction made from five products obtained from cows, to further the cause of Goseva. His commitment to the service of cows and the production of Panchagavya has been steadfast and long-standing, exemplifying a deep dedication to the cause of cow welfare. This collaboration marked a significant step forward in their shared mission to contribute to the well-being and service of cows."
::YouTube ::
https://youtu.be/IweLEk2vtGs
https://youtu.be/GHGHwpx1c-4