Training Contact Information
Indiginious Cow based Gaupalan & Business training

Included Points in Cow based exploitation free business training
→ Ideal process of making authentic vedic ghee, milk powder and other panchgavya products.
→ Product formation issues such as how to set curd, how to store buttermilk that does not turn sour, how to make medicinal ghrita, how to make products of cow colostrum etc.
→ Product labelling and packaging.
→ Steps for firm registration and obtaining necessery documents.
→ Required compliance and documents for exporting gau products.
→ Sales and Marketing strategies via Website, YouTube and other social media platforms.
→ How to be profitable in Indigenous Dairy farming?
:: Training Mentors ::
Darbar Shri Satyajitkumar Khachar – Famous Gir Cow Breeder (King of Jasdan)
https://www.youtube.com/watch?v=P_PNMQyMyjk&t=12s
Shri Ghanshyam Dasji – (CEO of Gokripa Products)
Instruction Language : Hindi
Please fill the google form to register your self for Cow based Gaupalan & Business Training
👉https://forms.gle/oh8oJdLVPqVCAU7h6
Please fill the form so that we can reach out to u for more information.
:: For registration & more info. ::
→ www.gomataseva.org
→ 76984 89555
→ Nr. Indian Gas Depo., Lati Plot, Gadhadiya Road, Jasdan 360050
Kindly carry 3 Passport size photos along with your Id Proof for registration & certificate.
The total fee for the three days training camp is Rs. 9,999/- only per person.
Note:Registration will be considered only after making advance payment of ₹2000 only.
::Account Details::
A/C NAME : GOKRIPA PRODUCT
A/C No. : 50200029693972
BANK: HDFC BANK
IFSC CODE : HDFC0002002
BRANCH : JASDAN
"You can also scan our QR code to submit the training fees."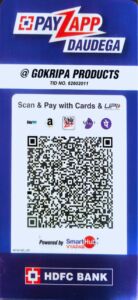 Your training fee not only covers the essential learning experience but also includes your basic accommodation, breakfast, lunch and dinners also, ensuring you're well taken care of during your stay.
Enjoy unlimited access to wholesome curd, creamy butter, refreshing buttermilk, pure ghee, and nourishing milk – all part of the package. We've got you covered for a comprehensive and enriching journey.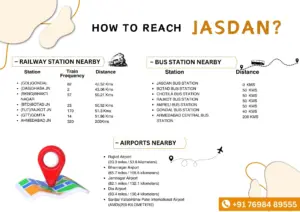 Please click below link and meet GOSEVA