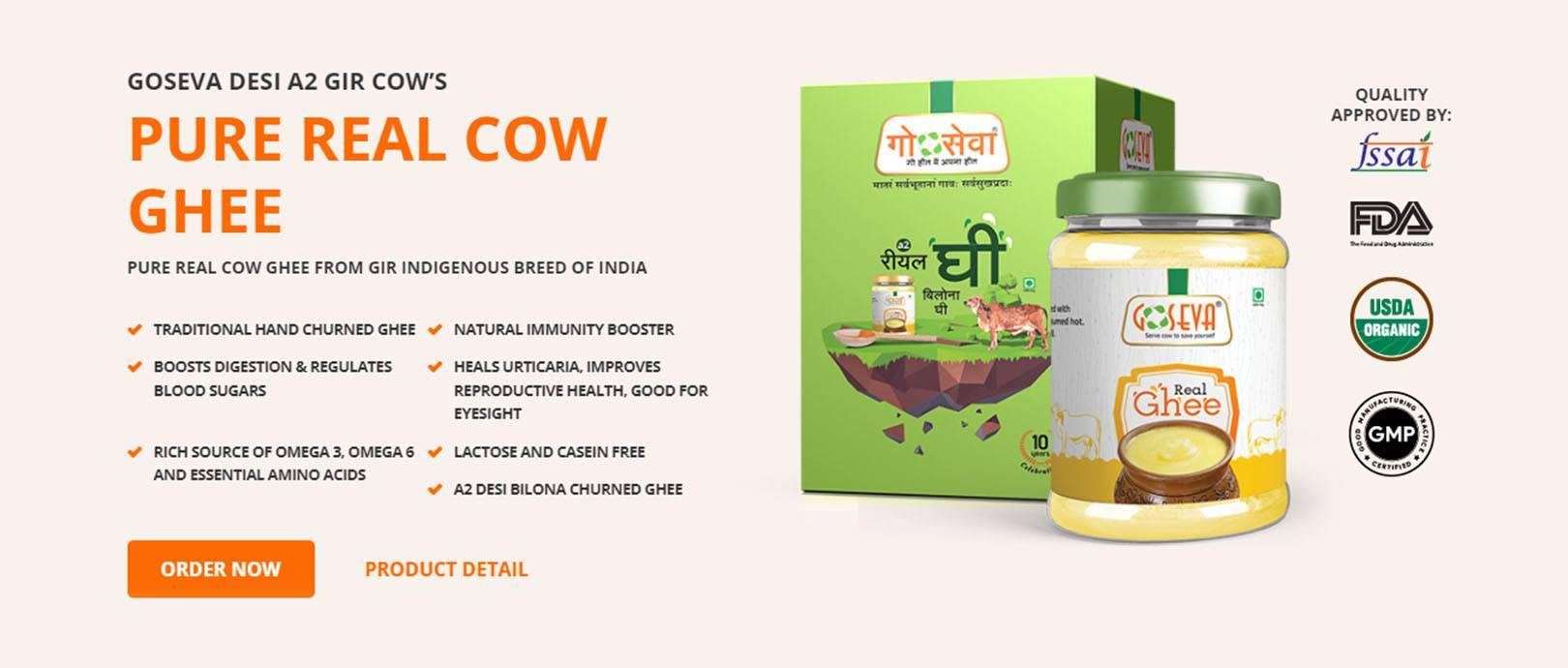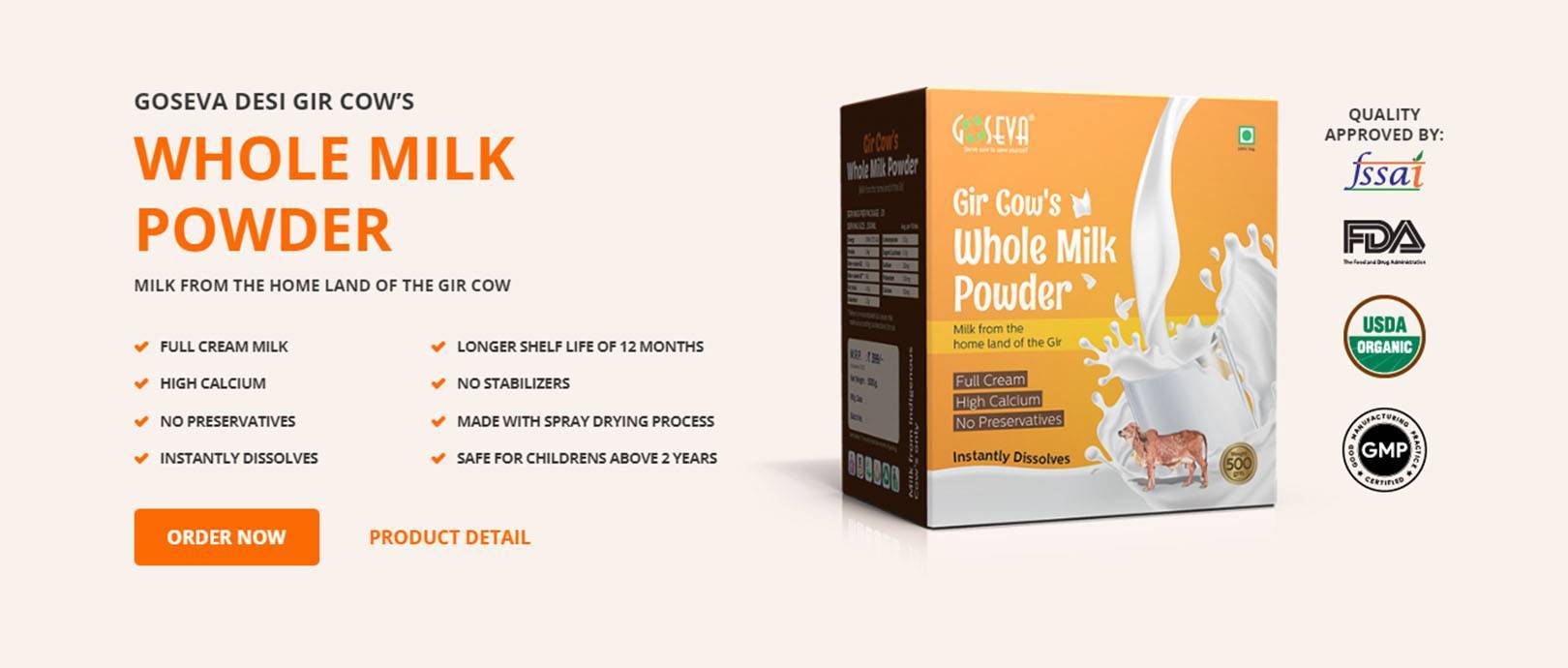 Suvarna new banner

Suvarna new banner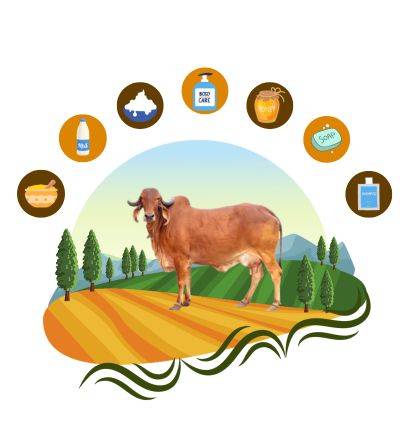 Welcome to Goseva (Gokripa Products) – a Panchgavya – ayurvedic product manufacturing unit establised in 2007, engaged into indigenous (desi cow) breed cow protection and cow care. Our unit is based at Jasdan-Rajkot, Gujarat, India. The following products of daily use are being manufactured by us at our unit. It is noteworthy here that all the products are made with best quality and purity.
Free surface Shipping on order above 1500
On Every Products
Get a

complimentary GIFT*

worth Rs.1000 with order above Rs.10,000
+ Free Shipping
Our Best Selling Products
HERBAL AYURVADIC (COWPATHY) BASED
We (GoMataSeva.org) are online platform, dedicated to Cow Care protection movement, aim and bounded with 'How Desi Cow Can Be Value-added' We are in India, manufacturers Producing Herbal Panchagavya (CowPathy) based natural ayurvedic products quality certified by organization like FSSAI, FDA, USDA Organic, GMP
ALL GOSEVA PANCHGAVYA PRODUCTS ARE TESTED AND CERTIFIED BY

"WE ARE HAPPY WHEN COWS ARE HAPPY"
We educating the people in large numbers, by making Panchgavya Products to make Gomata self sufficient and value addition of gomata, also sprading our thoughts by collobrating with other gosala and implliment our valu creation message for the same purpose.
KNOW WHAT OUR CUSTOMERS SAY ABOUT GOSEVA PRODUCTS
What our customers say about their experience after using our Panchgavya products. They are glorifying it all in their own words.
"I used to suffer from a balding problem and I feared that I may get totally bald very soon!.The Brahmi Amla Hair Oil has worked as a hair loss treatment and I am very happy with the results."
You have not had real ghee until you have tasted the Goseva Ghee! This ghee has a very authentic tastes because of the quality of milk and also due to the hand churning techniques which makes it a class apart.
"ANGAMARDANAM PAIN RELIEVER OIL has given me a lot of relief from low backache which I was suffering from after I injured my back 3 years back due to a fall."
"Go-Ark : Distilled Cow Urine"- It is really good site. Its provide a excellent service. It's products are totally pure.
Goseva Pure Real Cow Ghee – Excellent Product, Health Improving and Natural Immunity Booster ! Goseva Cow Ghee is part of our daily Meal since 4-5 years. Thanks Goseva for providing such healthy and authentic Panchagavya Processed Products.
Brahami Amla Hair Oil – My hair growth used to be very slow and it used to take ages for the hair to grow back after a haircut , after using goseva's brahmani amla hair oil 2-3 times a week my hair growth has increased much to my surprise!
Satvik Dhoop : Pure Incense – We use the goseva's saatvik dhoop in our temple at hingolgadh, I like the fragrance and the fact that it is made from natural products. Also I feel that the dhoop sanctifies the atmosphere in the temple.
Satvik Dhoop : Pure Incense – Cowdung when burned,removes harmful bacteria and germs from the air.Thus I burn a stick of saatvik dhoop in the morning and it also leaves a nice aroma.